ShenaniGuns Comedy Shows Inc

"DAN-DAN THE FARMER MAN"
Comedy Rainmaker Show
Click here to watch Dan-Dan's videos!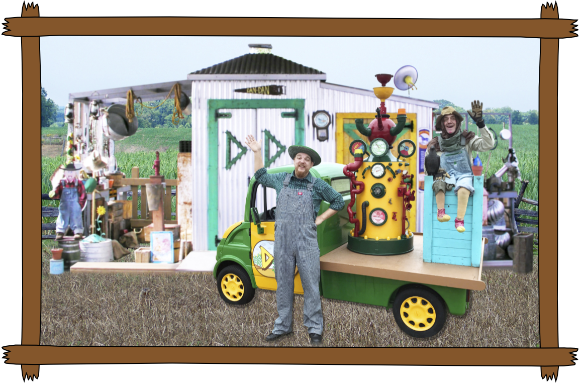 Corn Ball Comedy Entertainment with Sprinkles!
Cool Your Crowd with the Comedy Capers of Dan-Dan and his Scarecrow!
Dan-Dan and his Sarcastic Sidekick trade Farmyard Funnies, sing Silly Songs
and interact with the Audience. When the Cornball Clodhopper cranks up his Crop-Quenching Contraption, these Rural Rubes conjure up a Crowd Cooling Cloudburst!
Fast-Paced, Family-Friendly, Truly Funny Comedy Rainmaker Entertainment
especially suited for the Sizzling Summer Season and Fall Festivals.

ShenaniGuns Comedy Shows, Inc.
P.O. Box 121207
Arlington, TX 76012
817-917-5756