ShenaniGuns Comedy Shows Inc

"SWASHCHUCKLERS! COMEDY PIRATE SHOW"
A Looney Lampoon of Buccaneer Buffoonery!
Click here to watch SwashChucklers video!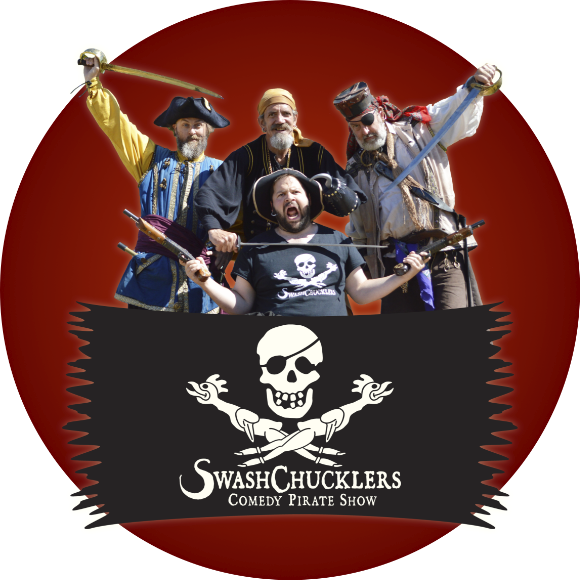 Action-Packed Comedy Entertainment with a Splash!
Go sailing on a Comedy Treasure Cruise with these Silly Sea Dogs
as they search for the map to the long-lost Cursed Treasure o'the Spanish Main!
When Dread Pirate Black Jack Blownaparte catches wind of the Scuttlebutt
the Blundering Buccaneers must Swash and Chuckle to protect their Golden Booty!
Fast-Paced, Family-Friendly, Truly Funny Comedy Pirate Entertainment!

ShenaniGuns Comedy Shows, Inc.
P.O. Box 121207
Arlington, TX 76012
817-917-5756